Georgetown Lake
7 Gables Resort at Georgetown Lake – 20 Southern Cross Rd. Georgetown Lake, MT 59711 (406) 563-5052
Anaconda
Donivan's Family Restaurant – 211 E. Park St. (406) 563-6241
Dine-In or To-Go Orders ~ Delivery Available
406 Bistro – 200 Main Street (406) 298-0605
Barclay II – 98 Union Ave. (406) 563-5541
Carmel's Sports Bar & Grill – 623 E. 3rd (406) 563-7775
Classic Café – 627 E. Park St. (406) 563-5558
Club Moderne – 801 E. Park Ave. (406) 563-9915
Coffee Corral – 112 E. Park Ave (406) 563-4596
Dairy Queen – 501 W. Park Ave. (406) 563-6965
East End Casino – 1520 E. Commercial Ave. (406) 563-7985
Firefly Café – 100 Main St. (406) 563-0909
Fairmont Hot Springs – 1500 Fairmont Rd. (406) 797-3241
Gallicano's Pizzeria – 116 E. Park Ave. (406) 563-7776
The Harp – 23 Main St. (406) 563-2372
Haufbrau – 111 Highway 1 West (406) 563-9982
Jenarie's Baked Goods – 303 E. Park St. (406) 563-0363
JFK Bar – 823 E. Park St. (406) 563-6010
Lost Mine Saloon & Casino – 900 E. Commercial Ave. (406) 563-0299
May Palace Chinese Restaurant -1520 East Commercial Avenue (406) 563-3388 or (406) 563-3688
McDonald's Restaurant – 150 Van Buren (406) 563-2218
Midway Bar – 312 E. Commercial Ave. (406) 563-7272
Mining Company Saloon & Casino – 413 E. Park St. (406) 563-8888
O'bella – 1515 E Commercial Ave (406) 563-0028
Old Works Golf Course – 1200 Pazzini Dr. (406) 563-5989
Paradise Bar – 522 E. 4th St. (406) 563-2156
Peppermint Patty's – 1212 E. Park Ave. (406) 563-7428
Pizza Hut – 401 E. Park Ave. (406) 563-8433
Ranch Bar – 3009 Highway 1 West (406) 563-9979
Smelter City Brewery – 101 Main St. (406) 563-0344
Subway Sandwiches & Salads – 200 Main St. (406) 563-6570
Taco Time – 421 E. Commercial Ave. (406) 563-7053
Thompson's Bar – 213 Main St. (406) 563-9921
Philipsburg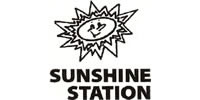 The Sunshine Station – Restaurant, Tavern & Casino
3830 MT Hwy 1, Philipsburg, MT 59858 (406) 859-3450
Restaurant & Bar:
Family dining, hearty breakfasts, juicy burgers, pizza, sandwiches, daily specials, steaks and more. Great desserts. Full bar.
Gas, Convenience Store, Casino, RV Parking:
Regular and diesel fuel, propane, snacks, soda, sandwiches to go, coffee and more. RV dump and water station.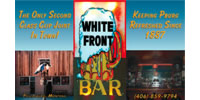 White Front Bar
110 East Broadway, Philipsburg, MT 59858 (406) 859-9794
Historic Bar located in the center of Philipsburg. Great local atmosphere. Pool table, historic backbar and horseshoes in the beer garden. Large selection of liquor and beer. We sell liquor at liquor store prices.
Boheme – 138 E. Broadway (406) 210-9880
The Brick – 102 W Broadway St. (406) 859-2749
Doe Brothers – 120 East Broadway (406) 859-7677
Friday Night Pizza – 607 Sansome Rd. (406) 859-3000
Ghost Town Grill – 114 E. Broadway (406) 217-6635
Philipsburg Brewery – 101 W Broadway St. (406) 859-2739
The Silver Mill – 128 East Broadway (406) 859-7000
UpNSmokin' – 127 E Broadway St. (406) 240-1616