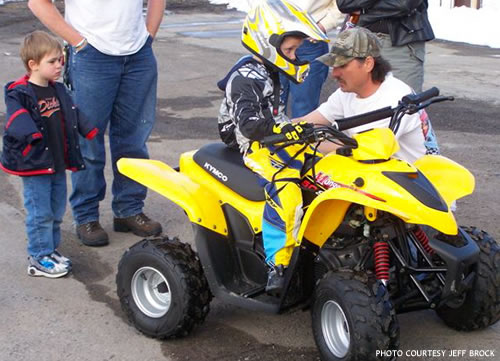 There is nothing quite as exciting as packing your camping supplies and fishing gear on the back of an ATV and taking your family on a 4-wheeling adventure to a remote lake, motoring up to your hunting camp or heading into the mountains to watch a herd of grazing elk or to take in the spectacular scenery.
Georgetown Lake and the surrounding area offer some of the best and most expansive trail systems for 4-wheeling and other motorized activities. There are dozens of mountain lakes, streams and scenery that can only be accessed by 4-wheeler, jeep or dirt bike.
For more information, contact the forest service to order more extensive maps that detail trails and restrictions in the National Forests.
U.S. Forest Service Ranger Station
Beaverhead – Deerlodge National Forest Pintler Ranger District
Loop 10A, Philipsburg, MT, 59858 – (406) 859-3211
Georgetown Lake
Montana ATV Adventures, (406) 491-4417