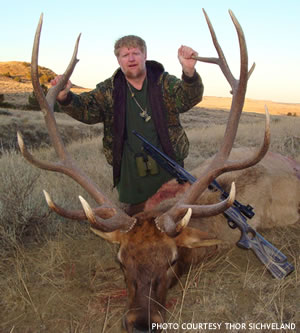 Montana provides one of the most generous hunting seasons in the country. Deer and elk archery season starts in early September and lasts 6 weeks and rifle season begins in late October and extends 5 weeks to Thanksgiving weekend. There is both a fall and spring season for black bear and grouse and partridge hunting starts September 1st and lasts until January. For all hunting regulations go to: https://fwp.mt.gov/hunting/regulations/
Georgetown Lake and the surrounding mountains provide excellent hunting. Elk, and both species of deer are the most desired. There are also permits for black bear, wolf, mountain lion, antelope and lottery drawings for sheep and moose.
There are many locations to hunt both public and private. The public lands include a trail system above Denton's Point that goes to Peterson Meadow and provides access into some very good terrain. There is also public land off the road to East Fork Reservoir. Cable Rd., the last right before you hit the entrance to Discovery Ski Mountain, has produced elk, deer and moose.
If you head toward Anaconda on Route 1, nearly every drainage on either side of the road offers hunting opportunities. Take Storm Lake Rd. or Twin Lakes Rd. to the south, Wraith Springs, Foster Creek, Olsen, Buck, Tin Can and Blue Eyed Nelly Gulches to the north. Closer to Anaconda is Garrity Mountain Wildlife Management Area which can accessed on foot or on horseback.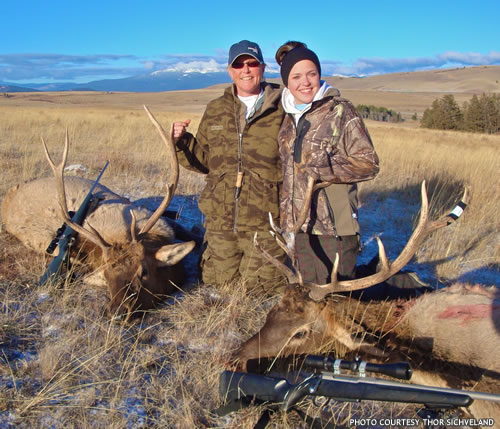 Pass through Anaconda and make a right onto Mill Creek Rd., which will take you past the Mount Haggin Wildlife Management Area, one of the main migratory paths for elk to their winter range. If you continue on Mill Creek Rd. to the end you can turn in either direction on 43 and travel through the Big Hole River Valley. From there you can access some of the best hunting Montana has to offer.
Driving from the lake toward Philipsburg on Route 1, make a left onto Skalkaho Rd. There are several ranches that are under block management and provide access for hunters. To get more information, maps, rules and restrictions for block management go to: Montana Fish, Wildlife & Parks Block Management
If you continue down Skalkaho Rd. past Rock Creek there are several public areas that offer excellent hunting including Sand Basin, Coal Gulch and Sapphire gulch. Taking a right onto Rock Creek Rd. brings you to additional Block Management ranches as well as plenty of forest service land to hunt.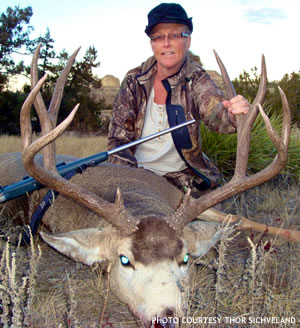 Just past Philipsburg on Route 1 make a left onto 348. There are several Block Management ranches along this route. Or continue on route 1 to Black Pine Rd and make a left, then proceed into the forest service land. Or go into the town of Philipsburg and make a left at the Bank, then take the road toward Stewart Lake for some excellent elk and deer hunting.
Further North on Route 1 brings you to Maxville, Hall and Drummond all of which have great hunting.
The drainages around Georgetown Lake also provide good grouse habitat. The Grouse tend to be in higher altitudes, above 7000 feet. They will often be found in the woods, feeding on grasshoppers in alpine meadows or in the evening picking gravel along roads. Huns can be found at lower elevations closer to Anaconda and around Warm Springs State Wildlife Management area. Though not noted for duck hunting, there are some excellent opportunities for ducks and geese at Warm Springs as well as area rivers, creeks and ponds. Georgetown Lake offers limited duck hunting from the Stewart Mill Bay campground.
Hunting Guides
Hall
Royal Outfitters – Darren Dunham- 4959 Hwy 1 (406) 288-3819 – (406) 207-6640
Philipsburg
Big M Outfitters – Bob Hogue – 5408 Skalkaho Rd. (406) 859-3746
Ram Mountain Outfitters – Larry Clark – 1206 Rock Creek Rd. (406) 859-3318